Christmas is nearly upon us once again, and 2013 slowly draws to a close. The final workshop of the year runs from December 9-13 and is taking place in Glastonbury. It's not too late to book your place. Just head over to the Workshops and Performances page to book online.
Jonathan had a fantastic year in 2013. He performed all over the UK, including three successive shows in the main Theatre tent at Glastonbury festival. He was found captivating crowds at Shambala, Secret Garden and Wilderness festival, as well as the fantastic 'No Mind' festival in Sweden. He also ran a sold out five day workshop at Hoftheatre Kreuzberg in Berlin, followed by two performances. In 2014, Jonathan will be travelling all over the UK, as well as performing in Sweden, Switzerland, Hamburg, Berlin, Barcelona and Rome.
Workshop dates for the first half of 2014 will be announced in the New Year, so make sure you come back and visit us. If you want to stay on top of all the news and haven't already, then please sign up to our mailing list!
That's all from us, for now at least. If we don't see you in Glastonbury, then the best of festive wishes to you and all within your circle, and a very Happy New Year….
JK / JC / JV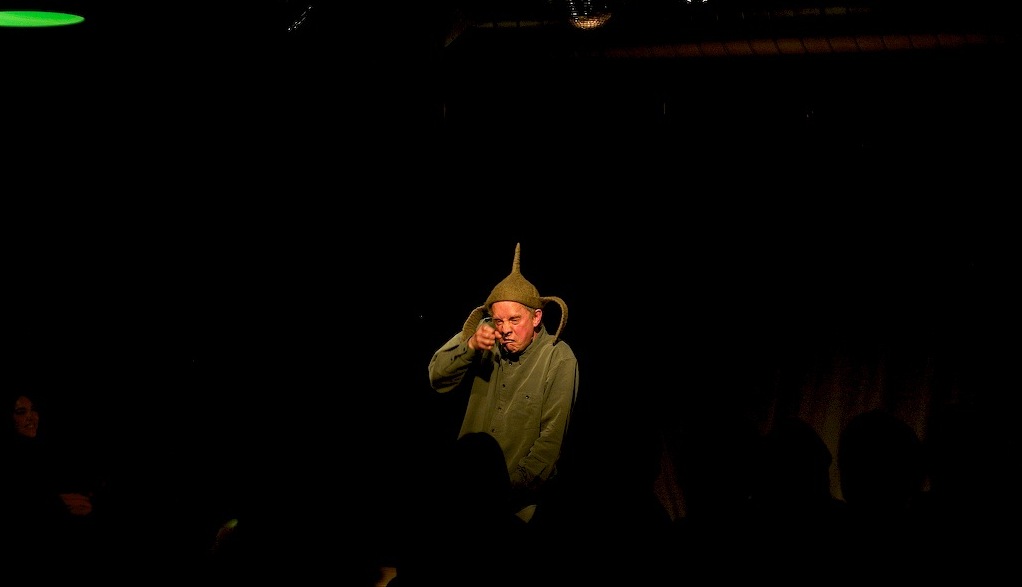 "It was an amazing weekend, one of the most exciting workshops I have participated in. I felt loosened up and it has changed the way I see myself. I haven't laughed so much in years"
Participant – Madeline Bridgett
"Colourful, anarchic, creative, scary, genius, nebulous, challenging, enlightened, and bonkers are all words that passed my mind while trying unsuccessfully to figure outJonathan Kay a "21st century fool" in a workshop with him in Brighton this weekend."
Integration Training Journal – Mark Walsh