Edinburgh, Exeter and Berlin

Jonathan has a run of workshops and performances approaching.
He performs in Edinburgh on Friday 25th April at the Pleasance Cabaret Bar, and is then running a workshop on Saturday 26th and Sunday 27th at Pleasance 48a Lower. Both are in central Edinburgh.
He is then running the final five day workshop before the festival season in Glastonbury, running from Monday 28th April until Friday 2nd May. Then he has a performance on Saturday 3rd April in Exeter at The Cygnet Theatre, and is also running a workshop there that weekend.
The next week he is off to Berlin, where he is running a five day workshop at Hoftheatre Kreeuzberg from Monday 12th May until Friday 16th, with a performance on the evening of Friday 16th and Saturday 17th.
These are the last booked workshops and performances before the busy festival season that Jonathan has booked. Further details can be found on the workshop page where you can also book your places on the workshops.
JK / JC / JV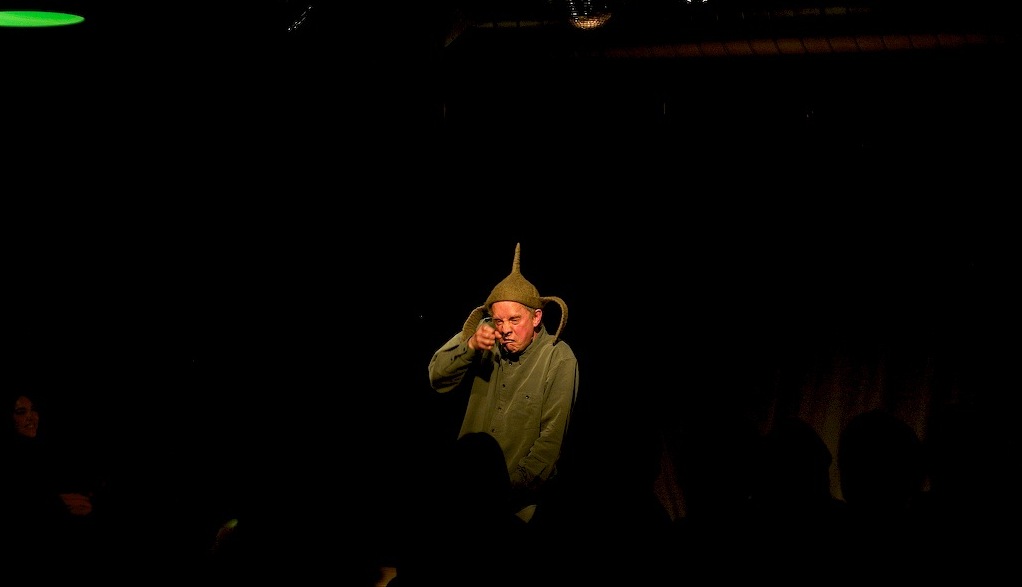 "It was an amazing weekend, one of the most exciting workshops I have participated in. I felt loosened up and it has changed the way I see myself. I haven't laughed so much in years"
Participant – Madeline Bridgett
"Colourful, anarchic, creative, scary, genius, nebulous, challenging, enlightened, and bonkers are all words that passed my mind while trying unsuccessfully to figure outJonathan Kay a "21st century fool" in a workshop with him in Brighton this weekend."
Integration Training Journal – Mark Walsh