PERFORMANCES / WORKSHOPS
Jonathan will be performing at the festival created by the Nomadic Academy for Fools, the 'Four Days for Play'. There will be workshops by the Fools and events both during the day-time and the evening. More information on this fantastic event can be found HERE.
He is also going to be running a special one day workshop on Friday 14th June at the Assembly Rooms in Glastonbury. To book your place please click HERE.
There will be more performances booked as the year progresses, as well as some festival appearances over the summer, so if you want to stay on top of all the news and haven't already, then please sign up to our mailing list!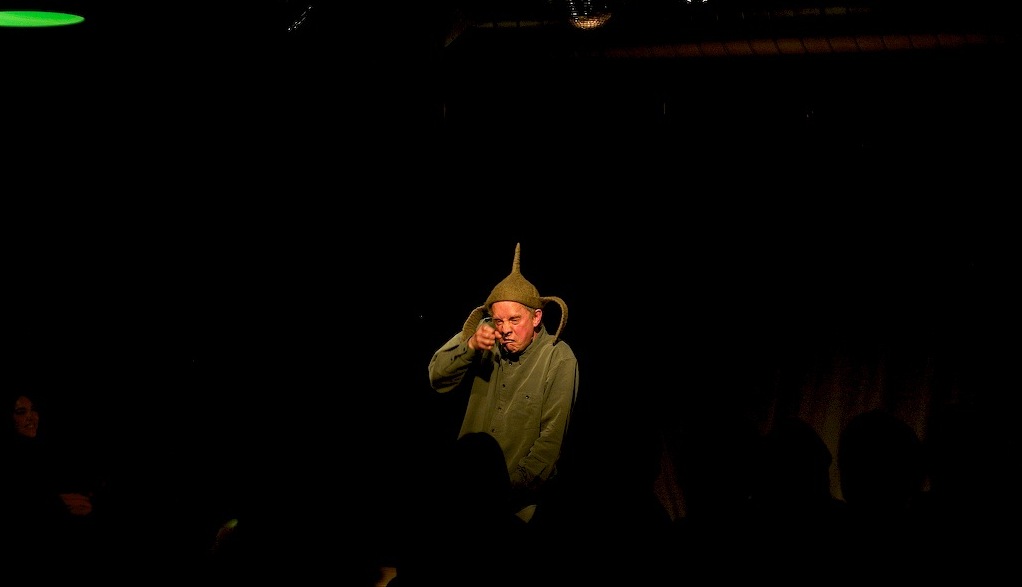 "It was an amazing weekend, one of the most exciting workshops I have participated in. I felt loosened up and it has changed the way I see myself. I haven't laughed so much in years"
Participant – Madeline Bridgett
"Colourful, anarchic, creative, scary, genius, nebulous, challenging, enlightened, and bonkers are all words that passed my mind while trying unsuccessfully to figure outJonathan Kay a "21st century fool" in a workshop with him in Brighton this weekend."
Integration Training Journal – Mark Walsh